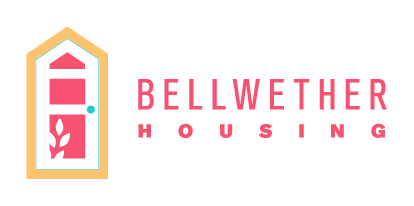 Seattle

,

Washington

98122
Job Description
Bellwether Housing was founded in 1980 to create affordable housing for workers in downtown Seattle. After 40 years, Bellwether is the region's largest nonprofit affordable housing provider.
Today, we serve over 3,500 residents in 2,100 homes. We serve families, seniors, and young people starting out. We also serve many veterans, immigrants, and workers being paid less than a living wage.
Our housing is near jobs, transit, schools, and community amenities, increasing access to opportunity for our residents. By increasing access to the opportunity and prosperity of the region, our work cultivates a more vibrant and equitable city for all.
Looking forward, Bellwether will continue to integrate our four decades of expertise with new ideas and pioneering development approaches. Bellwether plans to add 2500 new homes to our portfolio by 2025 to meet the huge need for housing in urban King County.
Our Commitment to Equity, Inclusion and Anti-Racism Work
Discriminatory, predatory, and intentionally racist practices in our country's housing system have advantaged white people and disadvantaged Black, Indigenous, and People of Color, contributing to the racial wealth gap. Our city, Seattle, has a history of housing segregation, redlining, and systematically denying people of color access to safe and affordable homes. As a housing organization, we cannot do our work of creating equitable communities through housing without addressing racism. Housing justice is racial justice.
We are striving to be an anti-racist organization and are committed to doing the work to dismantle the racism within our organization and in our broader community, while acknowledging we have a long way to go. Every employee is encouraged to be a part of making Bellwether more equitable, just, and inclusive.
Bellwether Housing is an uplifting, positive place to do work with meaning. Our staff say the most fulfilling part of their work is serving residents and creating housing opportunities in our community.
Our workplace values include:
•Warm-hearted, supportive, caring workplace
•Collaborative, creative, and innovative teams
•Dedicated, accessible, and generous coworkers and leadership team
•Equitable opportunities for professional development and advancement
We invite you to join us!
•Apply fair housing guidelines when entering occupied units and interacting with residents.
•Apply skilled knowledge of electrical, plumbing, carpentry and appliance repair in occupied and common area spaces.
•Apply skilled mechanical aptitude in repairing and maintaining building systems. May include, but not be limited, to roofing, cladding, HVAC, and emergency systems.
•Maintain quality of unit finishes, electrical systems, plumbing systems, and sealant applications on interior and exterior surfaces.
•Communicate material needs on ongoing basis to the Maintenance Supervisor.
•Ensure manufacturer and Bellwether standards, recommended usage, and application of workplace materials.
•Consult the Bellwether safety manual, material safety data sheets (MSDS), and Bellwether employee handbook for guidance, and follow safety procedures when performing assigned duties.
•Respond to emergencies, initiating contact with Emergency Services when appropriate. Be available to initiate maintenance emergency actions, cleaning up debris, water, etc. and contacting the Maintenance Supervisor.
•Safeguard Bellwether building and unit keys in your possession, referring access requests to building managers and the maintenance office.
•Attend routine and ad hoc Maintenance Department and all-staff meetings and trainings.
•Represent Bellwether Housing in your own work, and in the work you manage.
•Contribute and participate as a team member.
•Share in after-hours maintenance on-call duties with other maintenance staff
•Travel locally to Bellwether sites to support absences, participate in trainings and meetings.
•Supervise and coach team members as needed.
•Perform other tasks as assigned.
•Minimum of four (4) years skilled maintenance experience (carpentry, electrical and plumbing) in an apartment setting, or a comparable high volume, deadline-oriented work environment.
•Basic computer skills or the ability to learn and be proficient within 90 days of hire.
•Experience completing assigned tasks within established time limits.
•Self-motivated, with ability to work independently and as part of a team.
•Highly organized, capable of taking initiative as needed, ensuring all work is completed and of high quality.
•Able to complete strenuous work, bend, reach, stoop, or stand for extended periods, up to four hours at a time.
•Able to lift tools and materials up to 50 pounds, unassisted as required, and possess the physical strength, and aptitude to operate hand and power tools, such as drills, hammers, snow shovels, etc.
•Able to work in all weather conditions.
•Strong attention to detail.
•The ability to travel locally to Bellwether sites to support absences, participate in trainings and meetings.
•The ability to work a flexible work schedule/on-call as needed
•Exceptional customer service skills.
•Good oral and written communication skills, and the ability to communicate in English.
•Advanced carpentry, plumbing, and electrical repair knowledge.
•Active Washington State 07b electrician certification or equivalent certification.
•Active HVAC/boiler operations experience or certification.
•Project management skills.
•Prior supervisory or lead worker experience.
•Pass a local, state and national criminal history background check prior to employment with Bellwether Housing.
•Have access to reliable transportation and be able to meet all traveling requirements of the position.
•Ability to complete strenuous work for long periods of time.
•Ability to lift and carry up to 50 lbs.
•Possess and maintain a valid Washington State driver's license, the appropriate amount of automobile insurance, and a safe driving record, if utilizing a personal or Company-owned vehicle in the performance of job duties associated with this position.
•Hourly wage starting at $27.00+ per hour, depending on experience
•Schedule: Full-time, Monday - Friday
•We offer competitive compensation and a comprehensive benefits package including:
•24 days of paid time off in the first year of employment (for all employees working over 20 hours per week)
•403(b) retirement plan with immediate eligibility for employee contributions and employer matching after 15 months of service
•Health, dental, and vision insurance plans, with FSA / employer-funded HSA
•Long-term disability insurance and employer paid life insurance
•Commuter benefits
•Professional Development and Job Training Resources
•Flexible / Remote work schedules for some positions
To view our full benefits package, visit www.mybellwetherhousing.com
Equal Opportunity
Bellwether Housing is an equal opportunity employer.??We value diversity, including the diversity of thought and experience. We are committed to building an open and inclusive culture for all employees. We consider all applicants without regard to education, race, ethnicity, national origin, religion, gender, gender identity, sexual orientation, age, skills, and level of experience. We strongly encourage candidates of all backgrounds to apply.
Apply Here
PI141444405
Preferred Years Of Experience:
3
Year(s)
Employment/Position Type:
Full Time
Travel:
Up to 50% Travel
Company Email:
none@given.com